Dear Visitor,
I am excited about your interest in Compassion Corps International! Our goal as a ministry is to provide you with various experiences: whether through homeless ministry, urban youth ministry, prostitute ministry, street evangelism, city-wide outreaches, missions trips, and even going abroad! These experiences along with a Bible college education if desired, will help shape you into the minister that the Lord will use for His glory!
New Orleans is unique because it provides the atmosphere for a vast array of ministerial experiences. This city is a mission field at our doorstep, where the poverty rate was recently found to be 27 percent according to a study by the "Assets and Opportunities Profile"; that is almost double the national average! The current situation in New Orleans gives our students the opportunity to apply Mark 6:34 to their lives, when Jesus felt compassion for the crowd because he saw that "…they were like sheep without a shepherd." God has called you and I to serve our nation and our world by reaching the lost! For if it wasn't because of His compassion for us, we would still be lost sheep as well.
So what are you waiting for? In the words of Tulane University, come and "…be involved in the largest urban renewal project ever undertaken in our country," and see what the Lord will do when you simply say, "Here I am Lord, send me!"(Is. 6:8) I look forward to helping you follow the calling that the Lord has placed on your life!
In Christ,
Justus Freeman
Director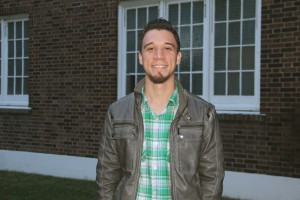 Works Cited:
"Assets and Opportunity Profile: New Orleans." Municipal Profile: New Orleans Aug. 2012: 1-8.